By Rich Hamilton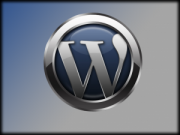 "Why do you and so many people keep talking about WordPress? Isn't that for blogs?"
WordPress is software that was originally written for blogging but has since been enhanced and is used for many kinds of websites. The simple answer explaining it's popularity is this:
WordPress is free software. It works well and is maintained in a growing online environment. Through software plugins and themes you can make a website do almost anything and give it a unique, professional look. And search engines tend to rank these websites well.
Okay, that's four answers, but they are short and explain the situation well.
"Then, what does this have to do with automation?"
Good question.
At onetime the idea in business was that a business "should have a website." Websites were online brochures about the business.
Today that's not enough.
Today a website needs to be interactive, providing website guests with needed information and more.
To assist you with your business, to automate as many functions as you can, think of a website as a customer support agent that can help customers and prospects in a variety of ways.
With this objective, we need a website that's interactive and expandable. WordPress is the best software candidate to run that website for all those reasons I mentioned before.
"Can I do this myself? Should I?"
I was once a proponent of the idea that you can run your own website. I still believe you can, but I also know many business executives don't have time for the learning curve required to set up and maintain a website. A better approach might be to have an expert set up the website, install WordPress, style a professional theme to create the look you need and configure software plugins to enable the unique requirements that automate your business. Then you or someone on your staff can maintain and add pages, relying on expert assistance for major changes and for security maintenance.
Before you delegate the task or contract it to an outside vendor it's wise to know how to specify your requirements. For example:
It should be a WordPress site. That means buying a Linux hosting service, installing WordPress, a theme, and plugins as required for your site.
The website should be set up with contact forms and legal disclosure pages to protect the firm and satisfy search engine requirements.
Ecommerce (if you're taking orders online): Use SellBetter ToolBox to provide secure shopping cart service, ad tracking, and an affiliate program. Secure a merchant account for online sales.
Lead generation: Use SellBetter ToolBox autoresponders to gather leads and provide a proscribed sequence of emailed followup information to prospects in full compliance with spam laws. Opt-in forms should have spam protection to avoid submissions by spambots. (Use the SellBetter ToolBox Widget plugin.)
The website should either be adaptive for mobile devices (small screens) or redirect to a mobile website providing the relevant information to smartphones.
And remember that if you have the time you can build and run your own website. You know your company better than anyone else, so you are uniquely qualified to present the company to the world.