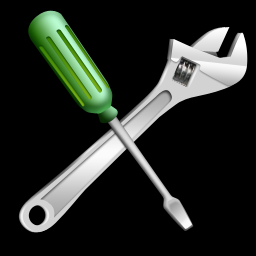 I use many different tools in my business. Here I will share the specific tools I use. They have worked for me and they should work for you. But keep in mind that the perfect tool does not guarantee success, though it might make it easier. It's what you do with the tools that counts.
SellBetterToolBox.com -- This is an integrated email marketing and shopping cart system, and it's one of the first such services offered online. It's also been updated extensively to provide marketing services that match today's needs, even 15 years or so after its creation. SellBetter ToolBox is my private label of 1ShoppingCart, and the offerings are identical as to features and price, except with SellBetter ToolBox you also get the exclusive plugin that links the shopping cart and its "API" to your WordPress websites making them into membership sites or content delivery platforms. That plugin is not available directly from 1ShoppingCart or their other private label partners.
WordPress.org -- You probably should use WordPress to build your website. Some folks think WordPress is for "blogs" but it's much more than that. It's a content management system that generates your website pages. Fortune 500 companies use WordPress, and you can, too. Using various themes to control appearance and plugins to control other website functions, you can make almost anything happen with WordPress. Note: Don't build your website on WordPress.com; you lose a certain amount of control and design capability.
WooThemes.com -- With WordPress you want a theme that looks good, is flexible, is good with search engines and is easy-to-use. You'll find lots of choices at WooThemes and a reasonable price. These are good themes for both beginners and experts. This website is built with a WooThemes theme.
PayPal -- This is the easiest way to get started taking payments online. PayPal was created as a method of paying eBay sellers online, has since been acquired by eBay and is now a big payment processor. It's easy to set up an account in the US and in many parts of the world.
PublishersPayments.com -- When you're processing a thousand dollars a month or more, you need a regular merchant account to take credit cards directly as payment for your products and services. The customer pays using a credit or debit card, and the funds are deposited in your bank account, usually the next day. The catch is that it can be hard to get a good deal, and then to approved. At PublishersPayments.com you'll "shop" among many merchant account providers who will bid for your business; you know the so you'll get a great rate. Publishers Payments is our connection to leading processors that understand online marketing. Be sure you get a gateway through your merchant account provider that works without limitation with your shopping cart (SellBetter ToolBox).
CinderellaDomains.com -- Your Domain Name is your address on the internet, and it points computers to the web server that hosts your website. I set up this domain sales account because I wanted to offer domain registration to my clients at a price lower than GoDaddy. And while they may have an occasional sale, the CinderellaDomains.com price for new and renewed .com addresses is consistently lower.
HostGator -- Your website has to be hosted on a computer somewhere that is connected to the internet as a web server. For most of us the best way to do that is to rent space on a shared server someplace like HostGator. Prices are low and service is high. (And you can install the basic WordPress website in a few seconds from their control panel.)
RYO Member Directory -- I've had several clients who needed a member directory on their website... to list members and to promote advertisers. We wrote the software to do this as a plugin for WordPress. Members update their own information and upload their own picture or logo so you don't have to do it for them. (Ok, there will be a few like my mother who won't go near a computer and you'll do it for them, but very few.)  It integrates directly with the SellBetter ToolBox plugin if you want to automate ecommerce to accept members and control access to the directory.
I receive a commission for recommending some of the tools listed here (and some tools are my products). If that's an issue, ignore my advice. I do not recommend any tool that I have not used myself, or that I do not feel will help you.